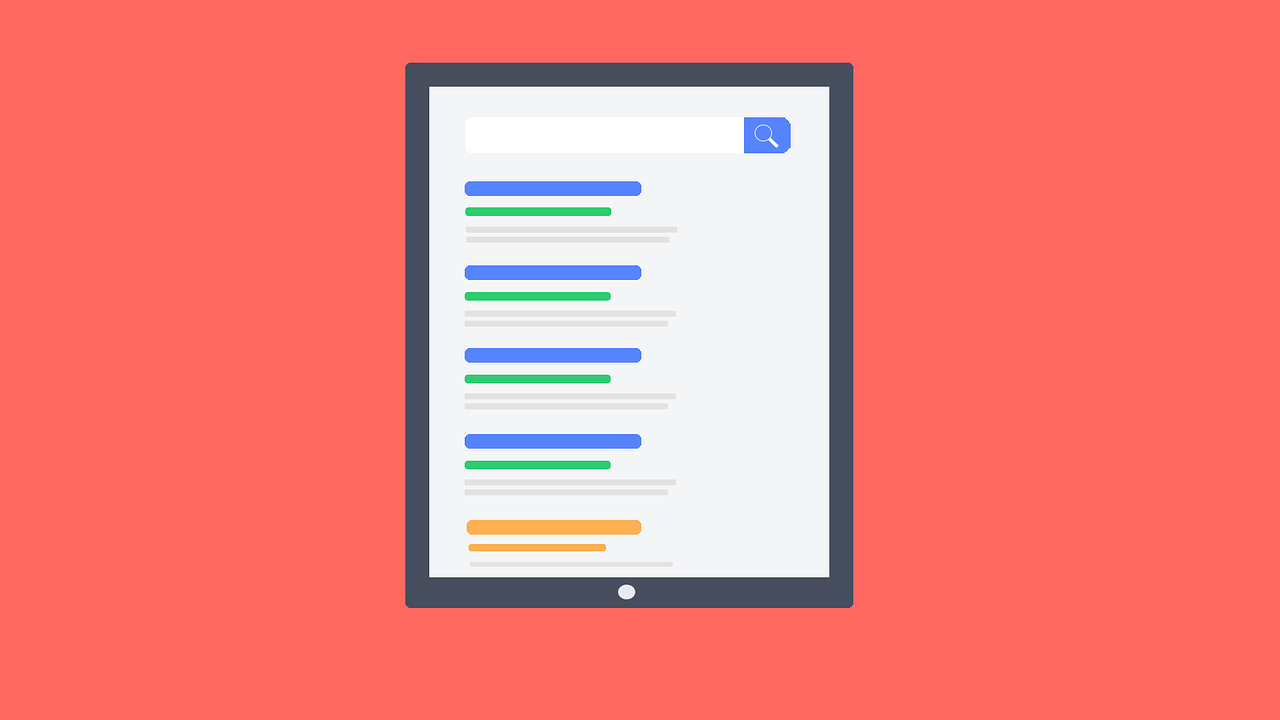 When you're building a website, it's important to write web copy that ranks and converts. The latest SEO tactics will come and go, but there are basic principles that have stood the test of time and will continue to be useful for the foreseeable future. This article lays out four keys to crafting perfect on-page content, that work for ranking across various industries.
 1. Title Tags

The most important factor on the page is the title of your article and the corresponding HTML title tag that is read by search bots as they crawl your client's website and index its content. Your title should be short and to the point. It should begin with your main keyword phrase, if possible, and it should be written for humans first and bots second. Let's look at some examples.
I recently helped my girlfriend move from Austin to Miami, and by helped, I mean I paid a professional moving company to load everything up and drive it across the country. I began my search for a mover by simply Googling the phrase "Austin movers". Here are some of the results that were returned:

In these examples, the blue text is the title tag. You'll notice that the first moving company, Square Cow, lists the company name then a description of where they're located and what service they provide. The second two companies, Unicorn and Apple Moving, get to the keywords first, then put the company name later. Additionally, these two titles add additional long tail keywords like "storage", "local", and "long distance" that will help these pages rank for additional long tail search terms. Going after long tail key terms is a great way to drive additional traffic to a site.
 2. Meta Description
The meta description is a 100-150 character description of your article that shows up in search results and links on other sites. It too should be written for humans and not over-optimized, but it does need to include your primary and secondary keywords. Tell what the page is about, but don't give away the ending. This should read like a great sales pitch to get readers to click through for more.
In the three examples above, the meta description for Square Cows isn't ideal, because it gets cut short and doesn't read well. If you had to choose a company based on these three descriptions, which would you choose? I would go with one of the latter two. When writing meta descriptions for your own site, try to step back and think about how your audience will feel. Sell them on your product or service before they have a chance to skim over you and go to your competitor's site!
3. Keywords
Keywords are still relevant today, and they are one of the keys to writing web copy that ranks in the SERPs and ultimately leads to increased conversions. You still need keywords, but you need to use them effectively. Keyword densities above 2% are unnecessary and can even be harmful, especially with keyword phrases consisting of three or more words. For example, instead of using one keyword five times, it's better to use five related keywords once each throughout the text.
In looking at the above example, keywords for the Austin moving industry would include terms like "movers", "moving companies", "mover", "moving company". When thinking about your own business, make a list of terms that you think people would search for when looking for your product or service. Use this as a starting point for doing additional keyword research using a tool like Keyword Tool or ahrefs.com. Include this list of keywords in your subheadings, body, intro and conclusion in a natural way, sprinkling them throughout your site's copy.
4. Formatting
The first three factors above – title, meta description and keywords – are responsible for attracting the readers to your webpage, but what should they find once they arrive? If you answered, "A big wall of boring text," then please go stand in the corner with your nose against the wall until your name is called.
The last thing anyone wants to see on a website is a wall of text: long sentences, huge paragraphs, and almost zero whitespace. Instead, you need to break up your content into small, easily-digested chunks of text that make the page easy to skim and comprehend without the need to read every word of every paragraph. Here are some formatting techniques to keep in mind:
Keep it Short: First, make sure that your sentences are fairly short and that your paragraphs are composed of no more than three or four sentences. In fact, for blog posts and sales copy, single-sentence paragraphs can have a powerful impact when used sparingly.
Use Tags & Lists: Next, be sure to organize the content under subheadings – h2 tags unless directed otherwise by the client – and include bulleted and numbered lists when appropriate.
Use Specialized Font Sparingly: Bold and italics (see what I did there?) also have their place and can be used to great effect, but don't get too carried away.
Pictures and Graphics: According to backlinko.com, pretty pictures, videos, and other graphics help keep readers engage – boosting time on site and reducing the bounce rate.
Put these four tips into use as you tackle your website build. You'll find that these timeless SEO factors will help you rank faster and will position you for long-term success.